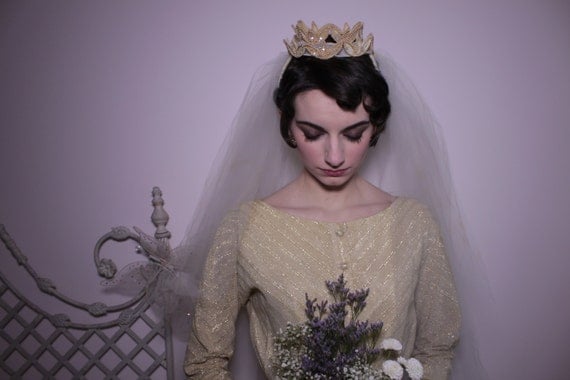 (Ethereal 1950s Bridal Crown – Lace & Whimsy Vintage on Etsy)
I have a couple items in my inventory I need to photograph and list. Most of my listed items have now sold. Time to find some more treasures to sell!
I took the following photo of the crown before adding bubble wrap and taping up the box:


I always add heart or star confetti to my packages for a playful touch! Such a pretty find, it was a little bittersweet to ship it off!
♥Kathy